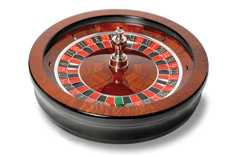 CONNOISSEUR Roulette Wheel
CONNOISSEUR roulette wheel is the finest example of precision engineering, offering market leading quality and security.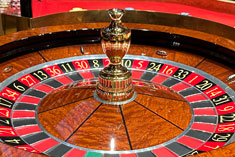 MERCURY360 Roulette Wheel
MERCURY360 brings unrivalled security and operational features to the manual roulette wheel. Its 4 invisible in-rim sensors offer fast and reliable winning number recognition.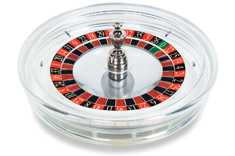 CRYSTAL Roulette Wheel
CRYSTAL is a most beautiful interpretation of traditional roulette wheel, created with acrylic transparent bowl and rotor, inspiring aesthetic wonder and confidence with players all over the world.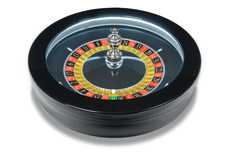 SLINGSHOT 2 Auto-Roulette Wheel
SLINGSHOT2 is the most open, accurate and reliable automatic roulette wheel available anywhere in the world. Simple & innovative system of air jets launches the ball in an almost magical demonstration of precision engineering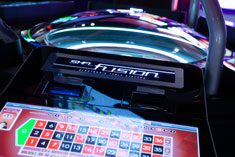 FUSION™ AUTO electronic station
FUSION™ AUTO-ROULETTE offers automated roulette gaming on a sleek & compactly designed six wide-screen ergonomic player positions, each with a free view of the wheel and maximum operational security.