Cash chips are used on poker games and designed to accomodate different denominations.
Professional poker cash chips are supplied in fully customizable decal, including special "glitter" rings and other design features. The choice of 39mm or 43mm diameters accommodates for different gaming chip values. Quality plastic materials used during production of chips offer beautiful esthetics and minimal wear and tear during long lasting chip lifecycle. The gaming chips are compatible with
chip sorting machines
. Optional ultraviolet marks offer additional gaming chip security and extra protection.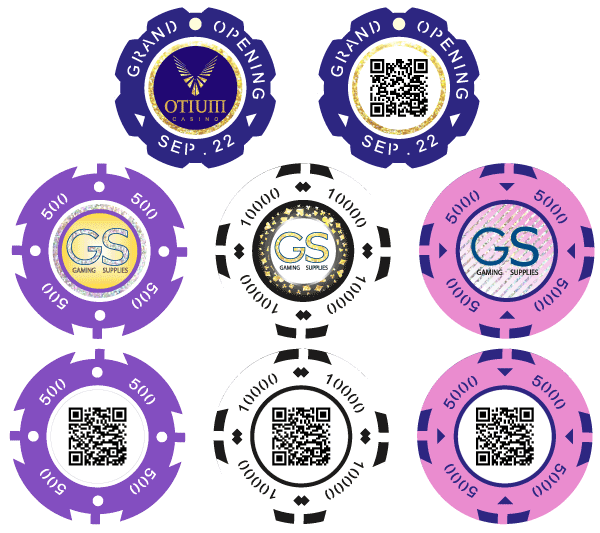 If you are considering making an order, please send us your desired quantities and denominations. We can create free chip artwork for your consideration.
BENEFITS:

Quality plastic materials compatible with chippers
Wide choice of colours & customization options
Relatively short production lead times
No tooling charges for larger chip quantities

FEATURES:

Choice of 39mm or 43mm chip diameter
Custom decal design for each chip side
Silver or Gold glitter design feature
Customizable outer rim text on plastic
UV marks for extra security
Consider professional poker float for poker gaming chips.