Player/Banker Baccarat buttons (plaques) are used to mark Player or Banker winning hand, or to mark a player who has the right to pull open cards on the relevant side.
Premium set of two Player/Banker baccarat marker buttons in a double sided design, with dual English / Chinese languages.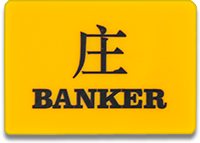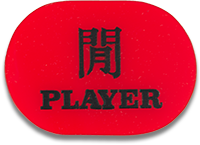 The first button side has word "Banker" in dual language (English & Chinese) engraved on a yellow gloss acryl background. Second Baccarat button has wording "Player" engraved on a gloss red acryl plastic surface. These sides are used to mark players who have the right to pull the cards open on squeeze Baccarat. Typically, players who make the highest bets at the Baccarat table, gain the right to open the cards. Player position with "Player" button has the right to open the cards dealt to Player side. Likewise, player position with "Banker" button is allowed to open cards dealt to Banker side.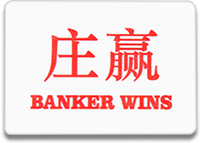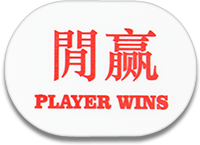 The alternative side of Baccarat win buttons has wording "Banker Wins" & "Player Wins" on a white gloss background, also in dual language. These sides will be used to mark the winning hand in Baccarat.